// november 23, 2015 //
During the weekend I had the opportunity to remember a series of lectures from nearly 10 years ago, a series gave by
architect Fernando Gonzalez Gortázar
at
UNAM
in Mexico City. Those lectures seem now, as wise words always seem, better over time, I don't know if is because you mature your own perception with time, or simply because the power of certain ideas are perceived better with time and perspective. Anyway, surely this series of lectures was a great opportunity for González Gortázar to share with us his thoughts and vision in the most important public university in Latin America.
And now i would like to share with you some of my favorite excerpts from the Gonzales Gortazar lectures:
Este fin de semana tuve la oportunidad de recordar una Cátedra Federico Mariscal de la UNAM de hace casi 10 años, aquella que impartió el Arq. Fernando González Gortázar. Esa edición de la cátedra tiene, como lo hacen siempre las palabras sabias, mucho más peso con el tiempo, será por que uno madura más las ideas personales, o simplemente por que la potencia de ciertas ideas con tiempo y en perspectiva se aprecian y comprenden mejor. Como sea, sin duda la cátedra fue una gran oportunidad para que González Gortázar nos compartiera a todos su pensamiento y visión en la máxima casa de estudios del país.
A continuación me permito compartirles algunos de mis extractos favoritos de la misma: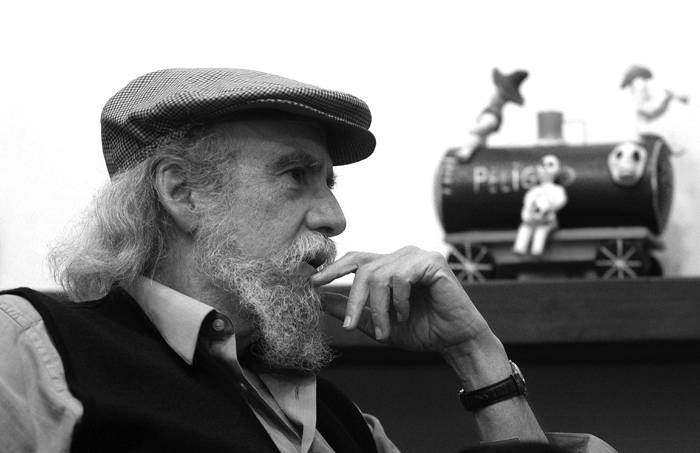 "… I arrived late in life, when the world had lost much of its mystery. My true vocation had been, surely, that of being one of those nineteenth-century explorers, generally English but also were Russians, French, Germans and Poles, who came to unknown places and were a mix of adventurers, spies and scheming politicians, naturalists (beautiful word that no longer exists), anthropologists, geologists, cartographers and many other things, people who had this infinite curiosity that our architecture lacks these days and that wandered the world documenting the supernatural.
But while there remains in the geographical world not so much to discover, there is much to invent, to create, to dream. Architecture allows us to try new worlds, better worlds, public or intimate, spectacular or discreet, warm or thoughtful, exciting or serene, solemn or festive, rational or fabulous, however you might like them, but always good, always noble and always fair. Architecture allows us to say how we want our lives, personal and collective, and then take steps to achieve them to some degree. It doesn't matter if the scale is small: It be worth it. Surely that's the deeper reason to be an architect. "
"…Llegue tarde a la vida, cuando el mundo había perdido gran parte de su enigma. Mi verdadera vocación hubiera sido, seguramente, la de ser uno de esos exploradores del siglo XIX, generalmente ingleses aunque también los hubo rusos, franceses, alemanes y polacos, que llegaban a lugares ignotos y que eran una mezcla de aventureros, espías e intrigantes políticos, naturalistas (bellísima palabra que no existe más), antropólogos geólogos, cartógrafos y muchas otras cosas, gente que tenía esa curiosidad infinita que tanto falta a nuestra arquitectura y que iba por el mundo dando cuenta de lo sobrenatural.
Pero aunque ya no queda en el mundo geográfico tanto por descubrir, si hay mucho que inventar, que crear, que soñar. La arquitectura nos permite intentar nuevos mundos, mejores mundos, públicos o íntimos, espectaculares o discretos, cálidos o cerebrales, excitantes o serenos, solemnes o festivos, racionales o fabulosos, como sean, pero siempre buenos, siempre nobles y siempre justos. La arquitectura nos permite decir cómo queremos que sea nuestra vida, la personal y la colectiva, y luego dar los pasos para alcanzarla en alguna medida. No importa que la medida sea pequeña: habrá valido la pena. Sin duda, ésa es la más honda causa para ser arquitecto."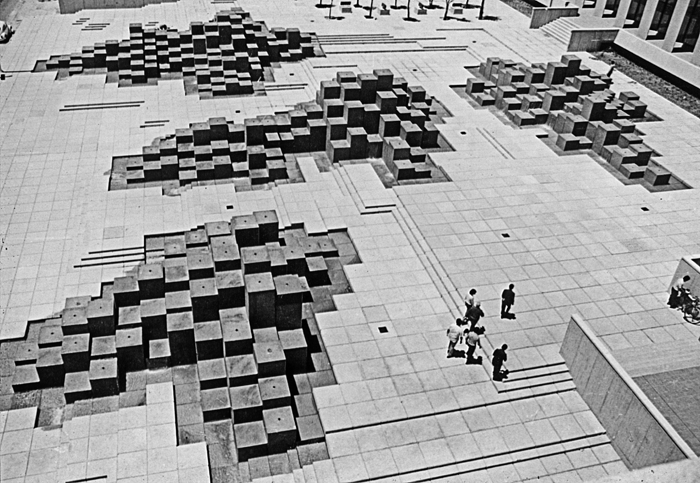 "We need to claim the possible utopias, the dreams that we can turn real; I am not a philosopher, I am an architect who only thinks architecture as such, I take ideas from everywhere and have only doubts. We have to ensure that ideas are a carrier that will support to do what we want, and not a rigid corset that deprives us of freedom and keep us from moving freely. "
"I join the battle of my friend Manuel Larrosa who has fought the idea that a picture is worth a thousand words… there are times when a word is worth a thousand pictures. I want this lectures to be the reclaim of words and ideas, both so disdained by many architects these days. One of the advantages of words is its ambiguity, its polysemy, and how they allow for personal interpretation and imagination".
-F. Gonzalez Gortazar
"Tenemos que reivindicar las utopías posibles, el sueño que podemos volver real; no soy un filósofo, sólo un arquitecto que como tal piensa la arquitectura, tomo las ideas de todas partes y sólo tengo dudas. Hay que lograr que las ideas sean un soporte que nos sirva de apoyo para hacer lo que queramos, y no un corsé rígido que nos prive de la libertad y nos impida movernos"
.
"Me uno a la batalla de mi amigo Manuel Larrosa quien ha combatido la idea tan divulgada de que una imagen dice más que mil palabras… hay ocasiones en las que una palabra dice más que mil imágenes. Quisiera que esta cátedra fuera la reivindicación de las palabras y de las ideas, ambas tan desdeñadas por infinidad de arquitectos. Una de las ventajas de las palabras es su ambigüedad, su polisemia, el dar sitio a la interpretación y a la fantasía personal."
-F. González Gortázar